Meet Rusty the Elf this Friday 6pm & Sunday 12pm
Meet Rusty the Elf this Friday 6pm & Sunday 12pm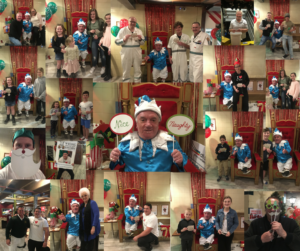 Come meet Rusty the Elf, he will give you your mid-year stamp of approval for Santa. Take pictures, enjoy food, chilled drinks.
FRIDAY NIGHT – 6PM
Roast Cavery
Adults $24.00 per plate
Childeren $12.50 per plate
Mulled Wine
Warm Eggnog
SUNDAY AFTERNOON – 12PM
Normal Menu
Bring donations of NEW Clothes or Blankets for Coast Shelter. Ring now to book your table.